Product Review: Figma Design Collaboration for UI
Star Cout: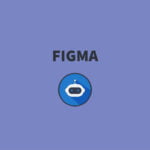 We absolutely love using Figma for all of my design needs. The app is incredibly user-friendly and intuitive, making it easy for me to quickly jump into a project and start designing. One of the things that I love most about Figma is its collaborative features. I can easily share my designs with my team members and get their feedback in real-time. This has made the design process so much more efficient and streamlined. Plus, the ability to leave comments on specific parts of a design makes it easy to address specific issues or make suggestions.
Figma Pro's
Figma has versatility. The app can be used for a wide range of projects, from UI and web design to logo creation and more. This means that I can use it for all of my design needs, rather than having to switch between multiple different tools. Figma also has a wide range of useful features and tools that help to streamline the design process. The ability to create reusable components, for example, has been a game changer for me. This allows me to easily create consistent design elements across multiple projects, which saves me a ton of time.
Figma Support – The Figma community is incredibly active and helpful. There are a ton of resources available, from tutorials and templates to design challenges and more. This makes it easy to learn new skills and get inspiration for my projects. Overall, I would highly recommend Figma to any designer. The app is incredibly versatile and user-friendly, and the collaborative features make it an absolute joy to use. Whether you're a professional designer or just starting out, Figma is definitely worth checking out.
Figma Con's
One potential issue is that Figma is a web-based tool, which means that it requires an internet connection to use. This can be a problem if you're working in an area with spotty internet connectivity. Additionally, if you're working on a project that requires a lot of processing power, you may experience some lag or slow performance.
Overall Figma Analysis
Figma is a revolutionary design app and collaboration tool made for building the ultimate user experience. With easy-to-use vector graphics editor tools and prototyping features optimized for real-time co-creation on macOS, Windows, or mobile devices like Android & iOS – Figma makes designing unbelievably convenient!